EcoChoice is a pioneering step in our industry – a trademark for Rapala VMC products designed for the highest possible performance and the lowest environmental impact. We have determined a set of requirements for each product category to guide our product design. These requirements are continuously monitored, and we will keep raising the bar.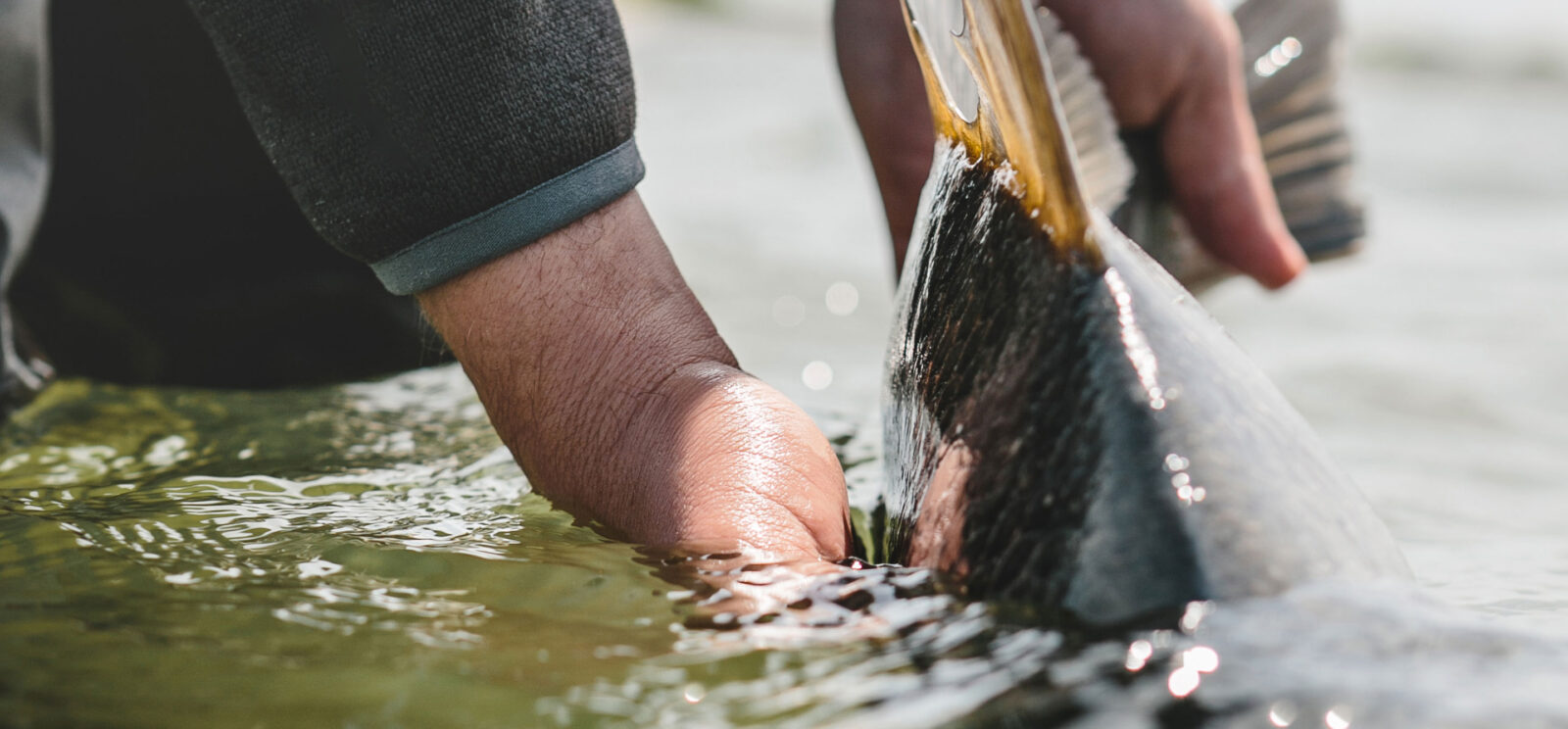 Why EcoChoice?
There are no general ecolabels for fishing tackle – until now. We created EcoChoice to help anglers make sustainable decisions by highlighting the most sustainable Rapala VMC products. We use EcoChoice to complement, not replace, external labels. For instance, we still use only FSC-certified balsa. With EcoChoice, we can set specific and ambitious goals for our products and brands. And inspire the industry to do the same.
All the requirements for the EcoChoice label are set and reviewed by our sustainability experts. And the requirements are always here for you to see.
Taking initiative with the
EcoChoice Program
The Rapala VMC EcoChoice Program is our way of centralizing our social and environmental efforts – our way of giving back. Through the EcoChoice Program, we take initiative and support groups and projects to share the passion for angling. The journey towards a sustainable future may be a long one, but goodwill makes the road shorter.
Below, you'll find examples of what we're doing through the EcoChoice Program.