In a world full of great fishing stories, ours is one of the best-known. You might have heard of it – it started in 1936, with a hungry Finnish man looking for a way to catch more fish. That man was Lauri Rapala, and he was about to design a lure that would forever change the sport of fishing.
From a Shed to a Workshop
With the Original Floater, Lauri knew he was onto something. From his shed-turned-workshop, Lauri and his family started making lures full-time. Anglers started talking, and Lauri's lures were soon catching both fish and awards. In 1950, Sweden and Norway started tying on the award-winning lures – international business was born.
You Can't Keep a Good Lure a Secret
It wasn't long until the word of the Finnish wonder lures reached America. In the 1950s, through the American embassy in Helsinki, some of the lures found their way to a man known as Ron Weber. Together with Ray Ostrom, Ron founded Normark – our first distributor in the United States.
In August 1962, we ran an ad in the Life magazine. Coincidentally, that issue featured the obituary of Marilyn Monroe and became the magazine's best-selling issue. After that, there wasn't an angler who didn't know the Original Floater.
Beg One, Borrow One
or Steal One
In 1982, we released one of our most popular lures: the Shad Rap. An immediate hit in the US market, the Shad Rap was sold out instantly – leading to dealers renting out Shad Raps by the hour. Knowing the demand would be huge, Normark issued an ad telling anglers to "Beg One, Borrow One or Steal One." Once again, Rapala was the most talked-about lure in America. Since then, the Shad Rap has broken numerous IGFA records and caught fish on every continent (except for Antarctica).
More than Lures
Good lures help catch the fish – good accessories take care of the rest. In 2000, we launched our line of accessories. Today, that line ranges from the popular Karbon landing nets to the cutting-edge RCD series. 
Becoming Rapala VMC
The renowned French hook manufacturing company VMC Pêche approached Rapala in 2000 with the suggestion that the world's best lures should always come fitted with the world's best hooks. The two giants decided to join forces, resulting in Rapala VMC – the company we are today. Alongside their impeccable expertise, VMC brought along over 200 years of esteemed manufacturing history.
Reeling in the Brands
After huddling up with VMC, we set out to grow and diversify our brand family. We saw there were a lot of great brands that would match great with us. Sufix, StrikeMaster, Mora Ice, Williamson, Dynamite, Peltonen, Marttiini – and much more. Over the years, we teamed up with these brands and became the fish-catching powerhouse that caters to anglers around the world.
13 Fishing Makes a Splash in Europe
In 2019, we teamed up with 13 Fishing – the rebellious US brand that had been shaking the industry since 2012. With 13 Fishing's award-winning rods, baitcasters, and baits in our catalog, angling in Europe got a whole lot more exciting.
Okuma Perfects the Line-up
Since 2021, we've had a new giant in our corner as Okuma, one of the industry's largest rod and reel manufacturer, joined Rapala VMC. Joining forces with Okuma was a significant step in our journey to become a united sports fishing powerhouse.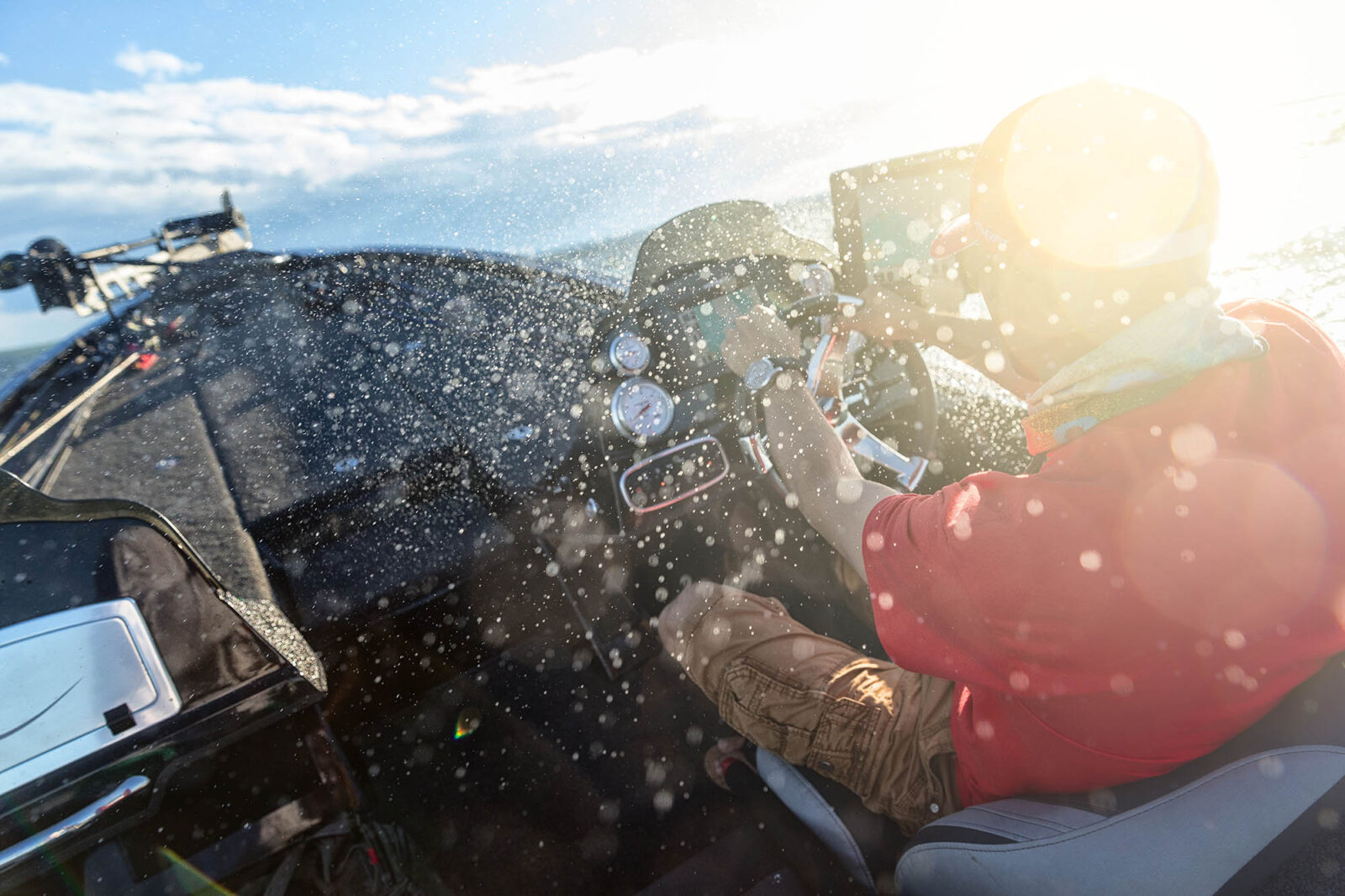 It's been a great ride – but we're just getting started.
This is where we hit the accelerate and head for the best part of the journey: the future.
This is where we build on the history we have, and keep giving balsa swimming lessons. This is where we help anglers create unforgettable memories on waters throughout the world. And this is where we become one of the most sustainable fishing tackle companies in the business. This is the future, and we're looking forward to seeing you share it with us.